The history of Ground Source Heat Pumps dates to the early 20th century when the idea of extracting energy from the earth using a heat pump was first proposed and patented in Switzerland. Roughly 40 years later in 1950, the first ground source heat pump (also called GSHP) system was installed in Canada, and is still in operation today.
While technology has advanced, the benefits to installing a ground source heat pump in your commercial property still apply today. Ground Source Heat Pump systems are the leading technology chosen by building owners and entities seeking to achieve LEED®, Green Globes, Living Building and Net-Zero Energy Certifications. They are also recognized as building environments that are healthier, more comfortable and more profitable. GSHP heating and cooling systems allow a facility owner to invest in their business on things such as product R&D, new equipment, or increasing personnel.
Some notable facilities that use ground source heat pumps:
The Bullitt Center. A.K.A. The Greenest Commercial Building in The World
Lady Bird Johnson Middle School. The Nation's Largest Net-Zero Middle School
Ford Motor Company's $1.2 billion makeover of its headquarters.
Sierra Club's Net-Zero Headquarters
Whisper Valley Net-Zero Community in Austin, TX with 7,500 residential homes and over 2 million SF of office & retail space.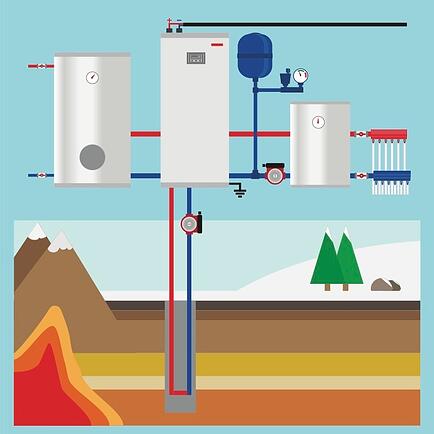 How does a GSHP System Work?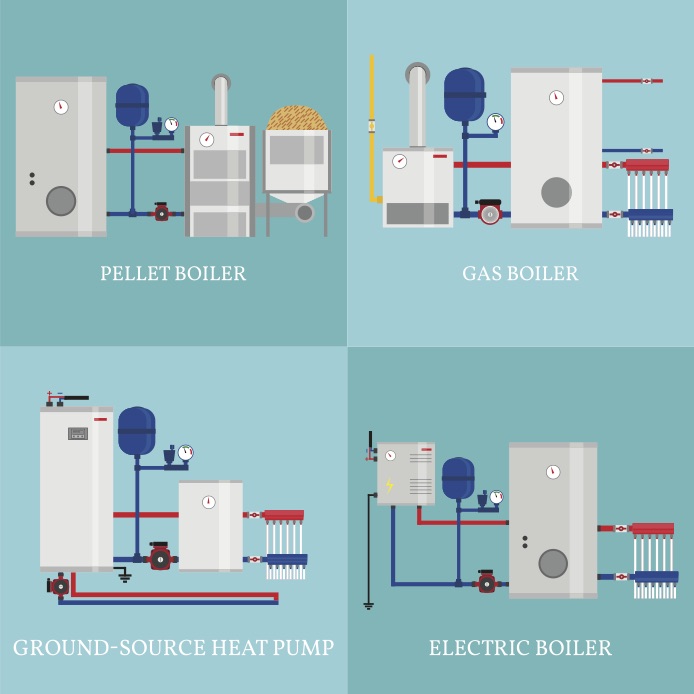 It all starts with the sun. Almost 70% of the sun's energy is absorbed into the ground, making the Earth like a giant thermal battery. At depths between ten and 600 feet, the ground stays at a relatively constant temperature all year.
By using a system of heat pumps, water pumps, controls and high density polyethylene (HDPE) piping, a building can turn this stable section of Earth underground into a natural energy source.
GSHP systems have substantial benefits over other types of HVAC systems:
GSHP systems allow for 100% individual zone control. Multiple zones can be cooling while other zones can be heating which increases occupant comfort and net system energy efficiency. In a GSHP system, as the units in cooling mode reject energy to the building water loop, the units in heating mode extract this energy and put it to use, thus saving energy. This strategy works especially well in offices, multi-family complexes, hospitality, and health care facilities because of their consistent requests for simultaneous heating and cooling in different zones.
The boiler and evaporative cooling tower are significantly downsized with a ground loop heat exchanger. This adds several benefits:

Significant energy savings.
Enables the building to be all electric which eliminates the need for multiple onsite utility services
Sets up the building for net-zero energy consumption.
Save millions of gallons of water
Significantly reduce operation and maintenance costs.
Eliminating the evaporative cooling tower also eliminates a potential breeding ground for the deadly legionella bacteria, which has recently claimed the lives of several people across the US.

The underground piping network used by GSHP systems will last and is warranted for up to 50 years and requires little to no maintenance. In areas where the electric utility has implemented high per kW demand charges, GSHP systems produce lower peak electrical demand, further reducing annual utility expenses and creating an opportunity to collect utility rebates.
Architects take note! GSHP systems are more visually appealing because little to no outside or rooftop equipment is required. Most of the equipment can be hidden within the building – which also clears the roof for a solar array. GSHP systems also allow for greater design freedom because they require 50-80% less mechanical room space when compared to conventional central plant systems.
For multi-tenant office and retail spaces, GSHP systems can save your tenants significant energy costs, making the lease space more attractive.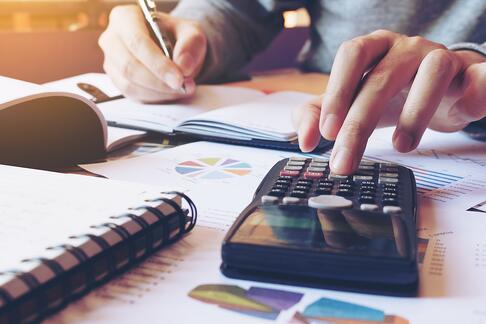 One of the challenges with utilizing a GSHP system is how to finance it. Like other efficient technologies, there is an increased initial cost, which is then recovered from energy/operational savings. One of the most effective ways to finance a GSHP system is through PACE financing and CIRRUS Low Carbon. Stay tuned for part 2 of this blog to learn why PACE financing is the way to employ a GSHP system in a financially sustainable way.