Boosting returns and property value… plus a lower carbon footprint
Here is a story of a true project win: a multifamily developer was financing a new construction project and wanted to complete the capital stack with $5 million of C-PACE financing. They called PACE Equity.
Our engineers, who are the best in the business, analyzed the existing design and discovered the maximum PACE financing available was $3.5 million. BUT… if the project design was updated from a standard mini-split HVAC system to a packaged heat pump, the resulting energy savings of $40,000 annually would allow for the increase in funding to $5 million! Plus, the HVAC upgrade had just a 3.5 year payback!
The PACE Equity design assistance revealed many benefits: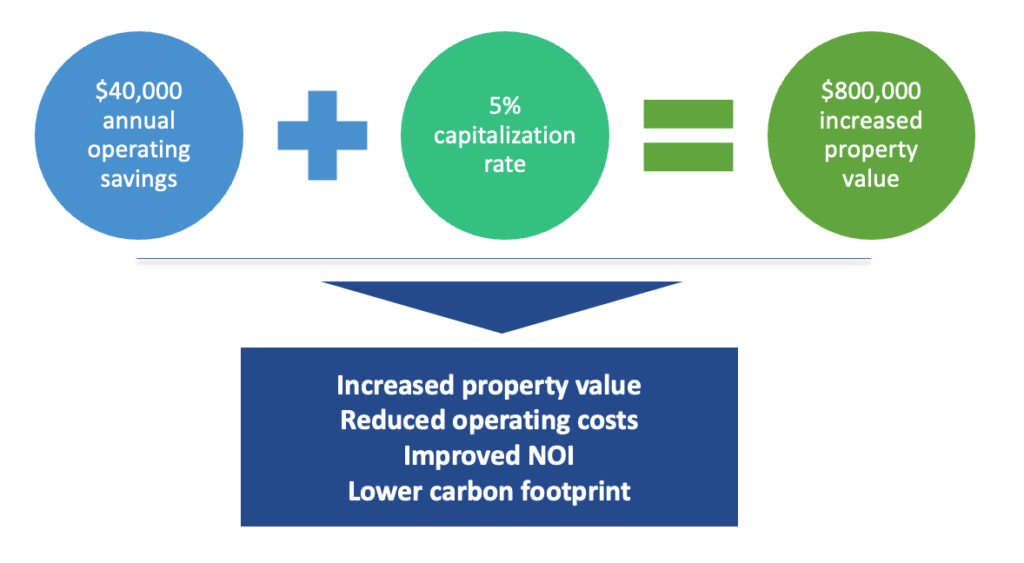 Learn more about C-PACE financing with helpful design assistance from PACE Equity.
Ask your local Managing Director how you can get started today to increase property value, reduce operating costs, improve NOI and lower your carbon footprint.