Ethan Elser, Executive Vice President of PACE Equity, shared his expertise on hotel construction financing during the "Construction financing today" session at Meet the Money 2019 alongside a panel of hospitality lenders featured in "Hotel News Now."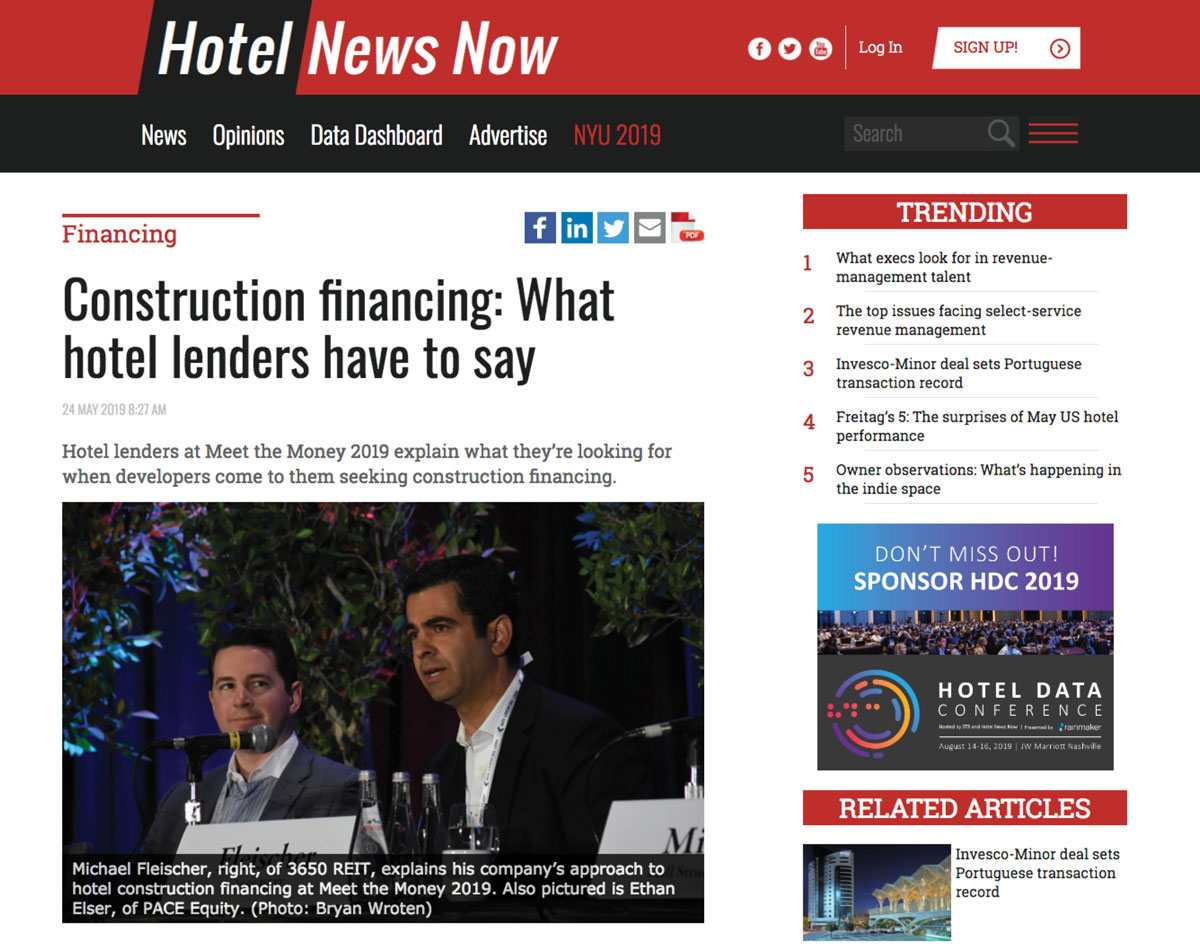 PACE Equity funding for new hotel construction, redevelopment, PIPs and capex projects is available in over 20 states across the U.S.
Leveraging a public | private partnership, PACE Equity funding fills gaps in the capital stack and replaces more expensive capital for hotel developers and owners, and, in addition, provides turnkey services to streamline the funding process as well. Apart from hotel construction financing, Ethan educated Meet the Money attendees on the various forms of PACE Equity funding available for commercial properties such as hospitality, multifamily and retail projects, as well as how PACE Equity works.
PACE Equity continues to grow as an alternative source of financing for hospitality construction projects; providing long-term, fixed rate, non-recourse financing that is up to 50% less than the cost of mezzanine or preferred equity to boost the investor return rate without diluting ownership.
To learn more about PACE Equity's participation as a Silver Sponsor at Meet the Money 2019 and Ethan's panel, visit: http://www.hotelnewsnow.com/Articles/295417/Construction-financing-What-hotel-lenders-have-to-say.